Centrally manage your group of copiers and printers in one simple solution to optimize printing and copying efficiency, improve cost-effectiveness, and enhance document security. Reliable Workplace Solutions' Printer Fleet Program allows your business to streamline your printing and copying needs by consolidating all devices in one cutting-edge technology designed to maximize your resources and to optimize your printer fleet.

By opting for our printer fleet program, you will have better control on printing and copying, track usage, and identify areas where cost savings can be achieved. It sure is a smart investment for any business and organizations alike looking to maximize devices you need for usage.
Benefits of a Printer Fleet
Our printer fleet program can provide you with significant benefits; here are the few benefits of having a printer fleet within your organization:
1 - Cost Savings

With a printer fleet program, you can save money on printing and copying costs by optimizing your device usage, tracking usage, and negotiating better pricing with vendors.

2 - Increased Efficiency

A printer fleet can improve productivity as employees can have access to multiple devices from a central location, making it easier to complete tasks quickly.

3 - Better Document Security

Printer fleet program provides enhanced document security by allowing you to control who has access to the devices and the documents being printed.

4 - Simplified Device Management

Manage your devices centrally, reducing the need for IT support and ensuring that all devices are maintained and serviced on a regular basis.
Our Printer Fleet Program
Maximize your productivity and minimize printing costs by applying for a printer fleet program from us at Reliable Workplace Solutions.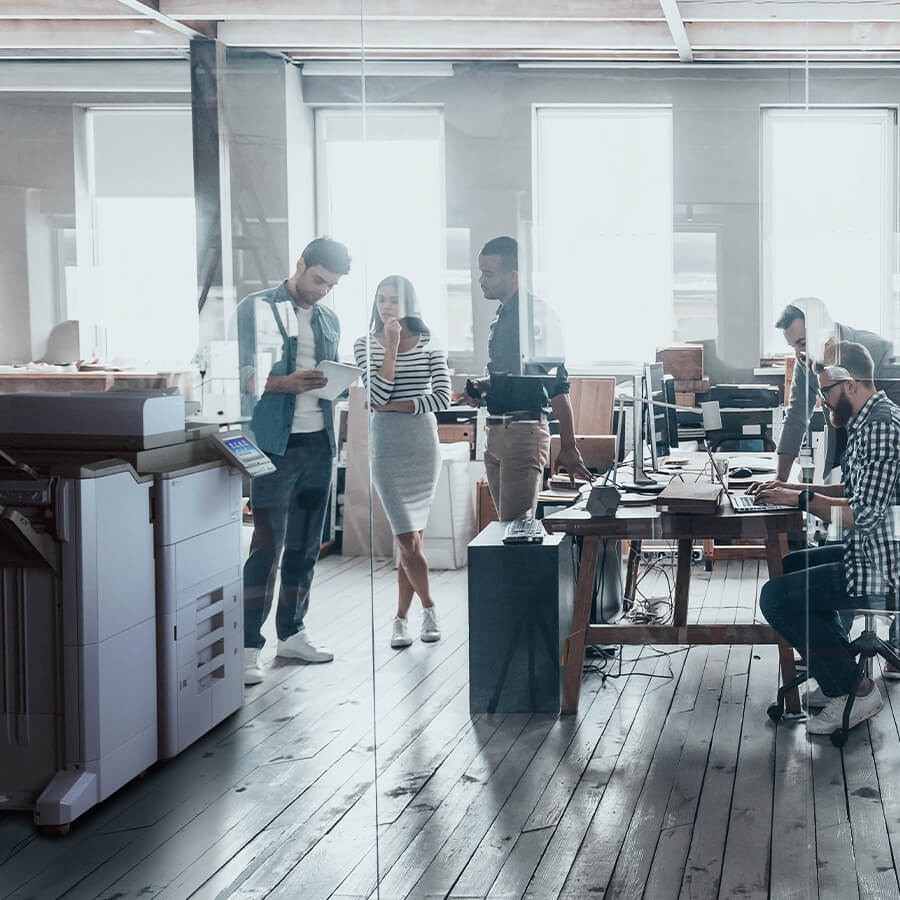 With over 30 years of experience in the document imaging industry, Reliable Workplace Solutions  have been offering fleet management services and printer fleet solutions to both public and private sectors.
Our fleet programs have proven to be highly beneficial to small businesses and commercial companies across diverse industries, including manufacturing, engineering and architecture, retail, private schools and libraries, as well as healthcare facilities. Businesses can make the most of our fleet programs and achieve greater efficiency in their daily operations.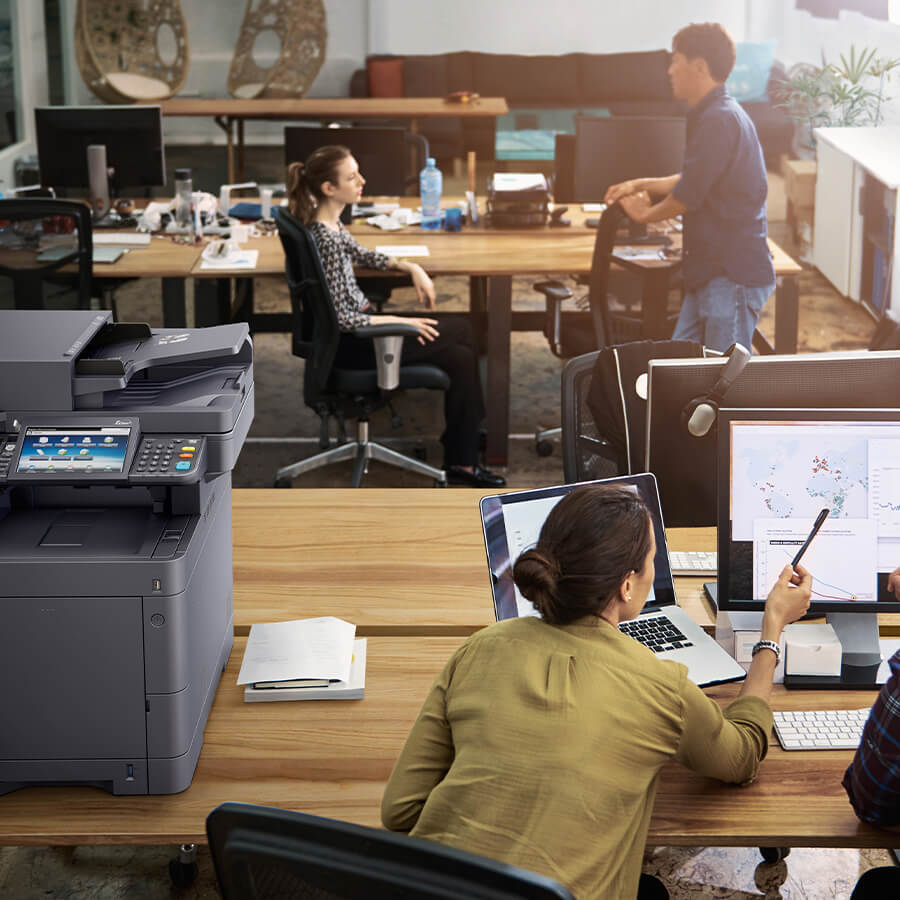 Reliable Workplace Solutions takes part in different federal and state procurement methods through public school districts and cities. We understand the intricacies and diverse requirements of a government printing environment, and that's why we partnered with Kyocera Document Solutions America Inc. This collaboration has enabled us to become a highly competitive provider of cost-effective multifunction devices and services.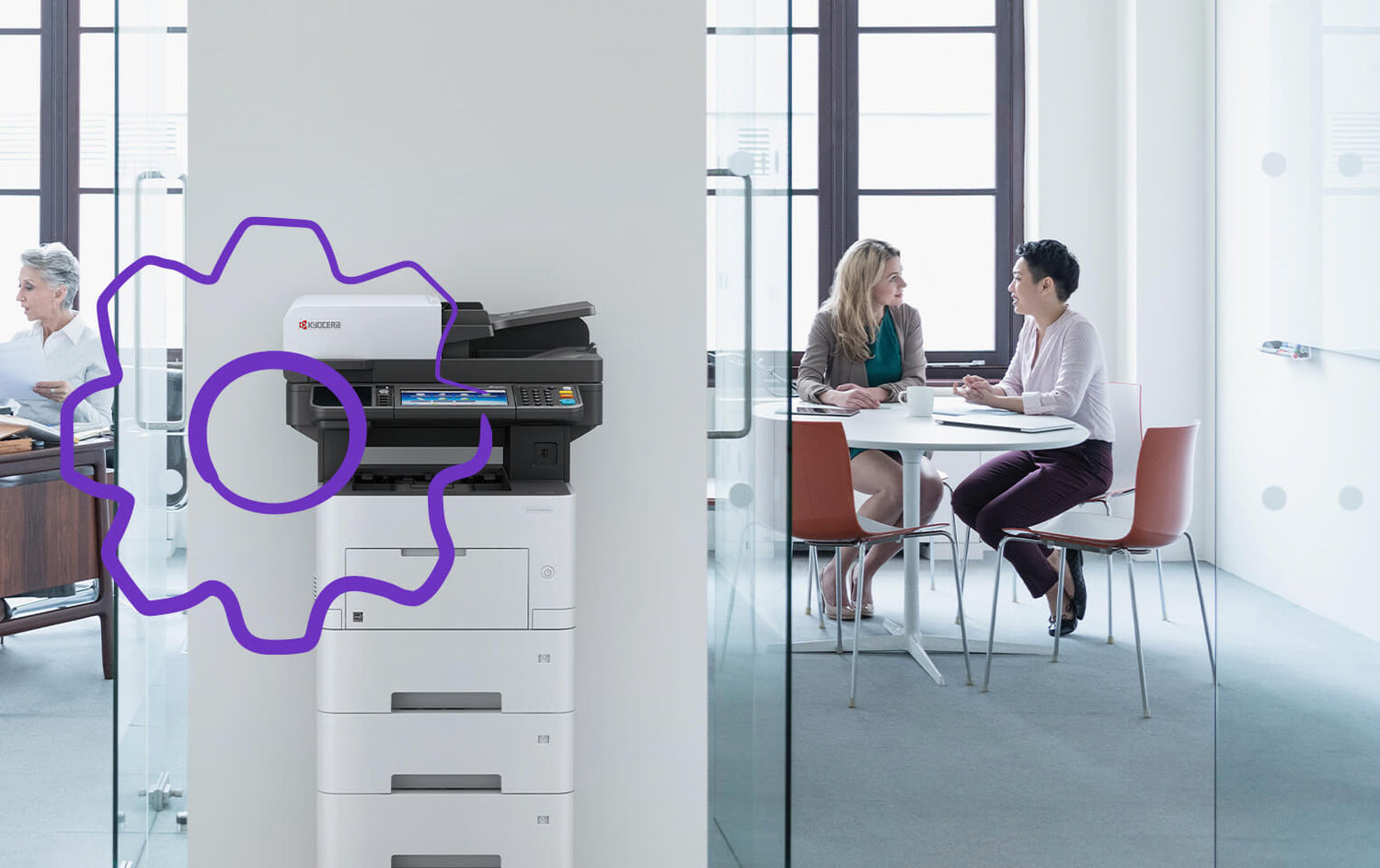 By enrolling in our Printer Fleet Program, businesses and organizations can benefit from dedicated fleet account managers and customized fleet management services. Furthermore, as these accounts buy or lease multifunction devices in bulk, they qualify for special discounted pricing.
ENROLL NOW