What Service Do You Need?
Choose Reliable Workplace Solution for your copier repair services and ensure uninterrupted productivity in your business. Here are the copier repair services that we offer: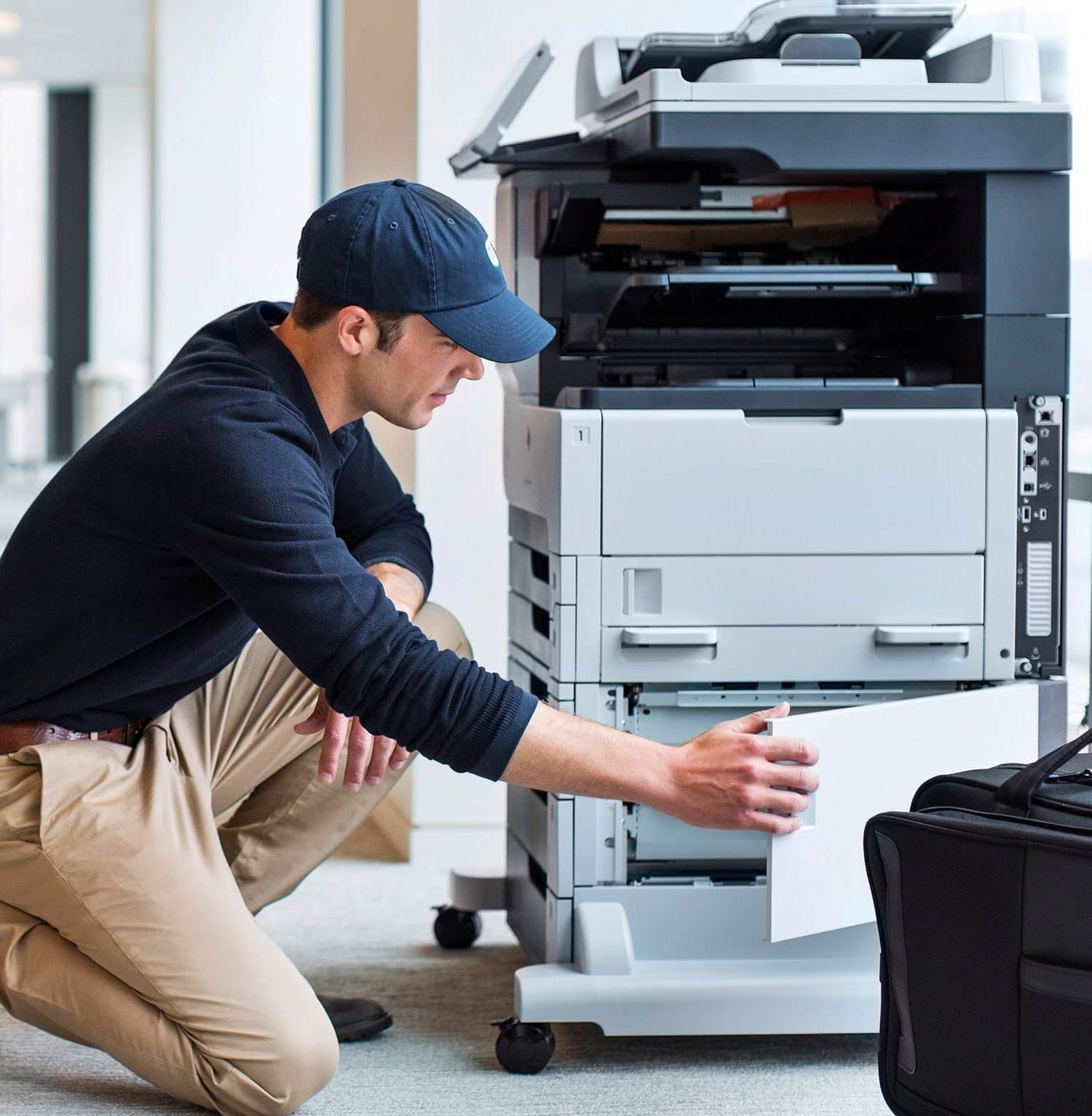 On Site Copier Service
Reliable Workplace Solutions has a team of skilled and experienced technicians who can quickly diagnose and repair any issues with your equipment on-site, minimizing the need for off-site repairs or replacement. This not only saves time and money but also ensures that businesses can maintain high levels of productivity and efficiency.

Ensure minimal disruption to your daily operations and maintain efficient document management with our on-site copier repair service.
BOOK APPOINTMENT
Remote IT Support
At Reliable Workplace Solutions, we not only provide hardware support for your printers, copiers, and multifunction devices. We also deliver proactive IT management and support to reduce your downtime and control your organization's print costs. With remote support, you can work directly with a trained professional to fix your machine in no time.

At Reliable Workplace Solutions, we don't just offer support - we redefine it. Let our professional team of IT experts help you install, set up, and configure your printer or multifunction device.
REQUEST SERVICE
Your Local On-Site Repair Service Provider
Experience unparalleled service from skilled technicians who are committed to ensuring your equipment is always functioning at its best.
Kyocera-Certified Technicians

Prevent downtime with the help of our skilled and master service technicians.

Fast Response Time

We can get your printer equipment up and running in no time with our fast response time.

Your Local Partner in California

We have been providing services to businesses in California for decades.

In-House IT Department

With our own team, it means that you don't have to pay outrageous prices for our services.