Reliable Workplace Solutions has a team of skilled and experienced technicians who can quickly diagnose and repair any issues with your equipment on-site, minimizing the need for off-site repairs or replacement. This not only saves time and money but also ensures that businesses can maintain high levels of productivity and efficiency.
For either new customers looking for a one-time repair or for existing customers with service maintenance contracts from Reliable Workplace Solutions, this service form allows you to submit a copier service request.
Your Local On-Site Repair Service Provider
Experience unparalleled service from skilled technicians who are committed to ensuring your equipment is always functioning at its best.
Kyocera-Certified Technicians

Prevent downtime with the help of our skilled and master service technicians.

Fast Response Time

We can get your printer equipment up and running in no time with our fast response time.

Your Local Partner in California

We have been providing services to businesses in California for decades.

In-House IT Department

With our own team, it means that you don't have to pay outrageous prices for our services.
Why Choose Reliable Workplace Solutions?
At Reliable Workplace Solutions, we have a team of reliable Kyocera-certified technicians that can provide copier repair and maintenance services for our customers in Riverside, Los Angeles, Orange County, and San Bernardino counties.
Managed Print and Repairs in Southern California
Reliable Workplace Solutions provides our customers with managed print services, repair, and maintenance as part of our service maintenance agreement.
Our experienced and certified technicians will guarantee to fix your office machines in no time. We will identify your machine's issues and possible solutions and start working on its repair as soon as possible. We aim to meet and exceed our customer's expectations on their printing requirements not only with cost-effective solutions and reliable technicians but also with fast turnaround time.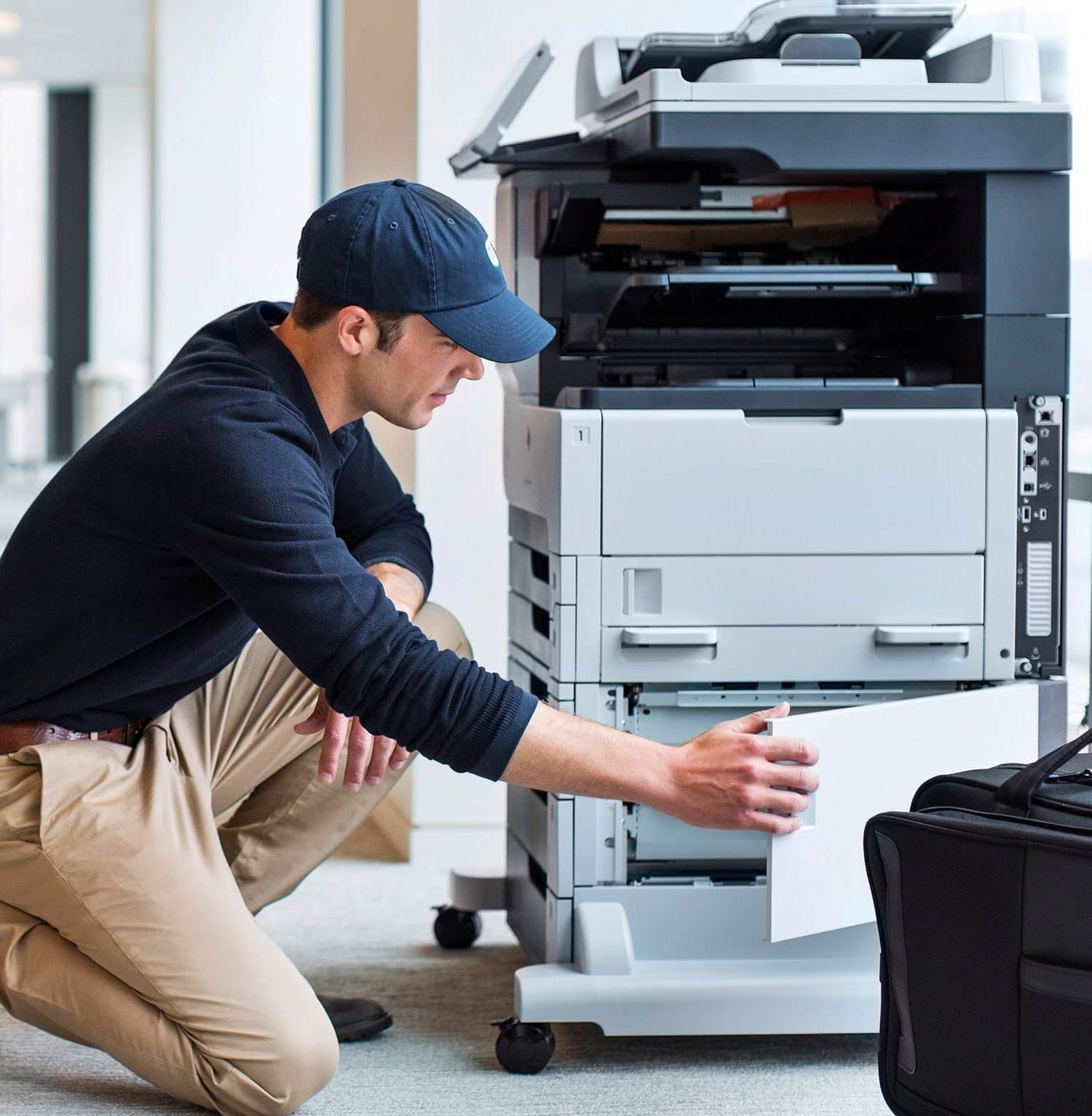 Qualified Kyocera-Certified Technicians
We have qualified and Kyocera-certified technicians trained to diagnose, troubleshoot, and repair your devices in no time. 
At Reliable Workplace Solutions, we aim to resolve copier issues the same day provided that the report is received before 11AM. All other simple service issues and requests after the time period will be scheduled the next day, guaranteed! Complex equipment issues that require parts replacement may take longer. For inquiries about our copier repair service and service maintenance agreement, contact us at sales@reliableworkplace.com or 714-367-0033.