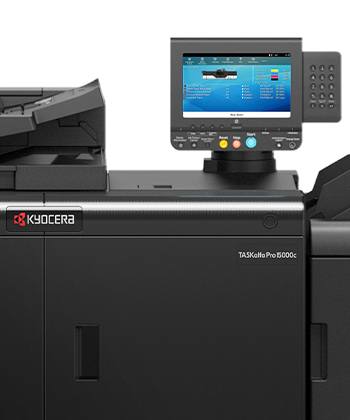 The Kyocera TASKalfa Pro 15000c breaks new ground by merging productivity with affordability in a high-speed cut-sheet inkjet production printer. It offers you a cost-effective alternative to conventional printing in transactional, trans-promotional, and direct-mail applications.

Built for speed, versatility, and reliability, the TASKalfa Pro 15000c features unique print heads and inkjet technology developed by Kyocera that ensure outstanding results with minimal maintenance. It's designed to secure the future of your business and sustain your return on investment, regardless of whether you print 100,000 or 1,000,000 pages per month.
High-Speed Inkjet Production Printer
Go faster with high speeds and a durable design that gives you reliable uptime, even in high-demand working environments.
Engine speed

Output speeds of 146 ppm B&W and 146 ppm color - with no speed reduction on heavy media.

Resolution

A print resolution of 600 x 600 dpi that delivers color consistency and ensures image stability.

Scan speed

Up to 120 ipm simplex / 220 ipm duplex scan speed to boost productivity in a high-demand printing environment.

Time to first print

Deliver fast first prints in less than 5 seconds for both black-and-white and color quality printouts.
Revolutionary speed. Robust hardware.
The TASKalfa Pro 15000c is your perfect partner for high print volumes at an affordable price and minimal footprint.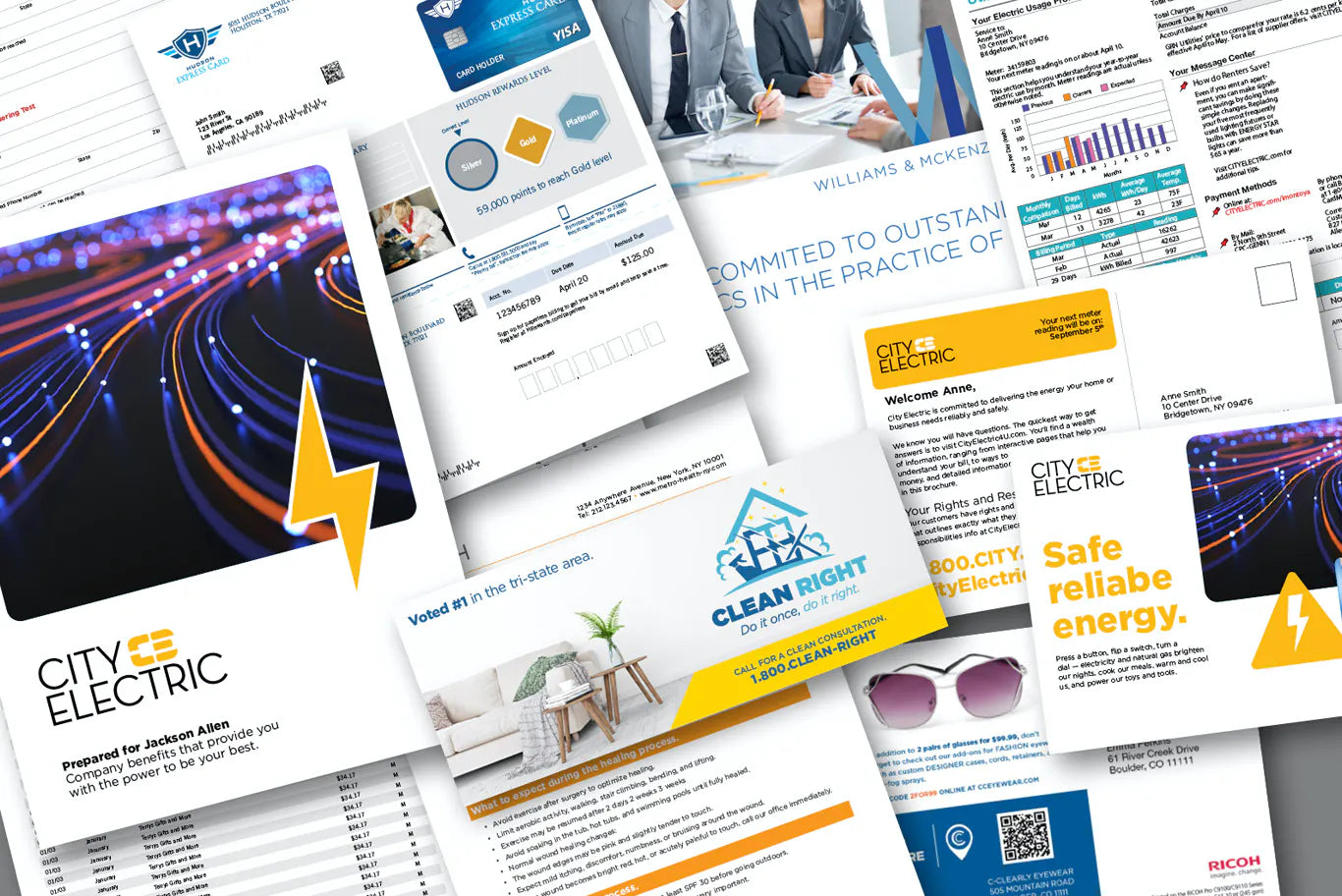 High productivity and high personalization.
Produce up to 1 million pages per month with the ability to load and unload paper, and replenish inks while printing. Add the benefit of offering variable data for more effective communications to give your customers a new way to increase their ROI. At the same time, you achieve a better bottom line.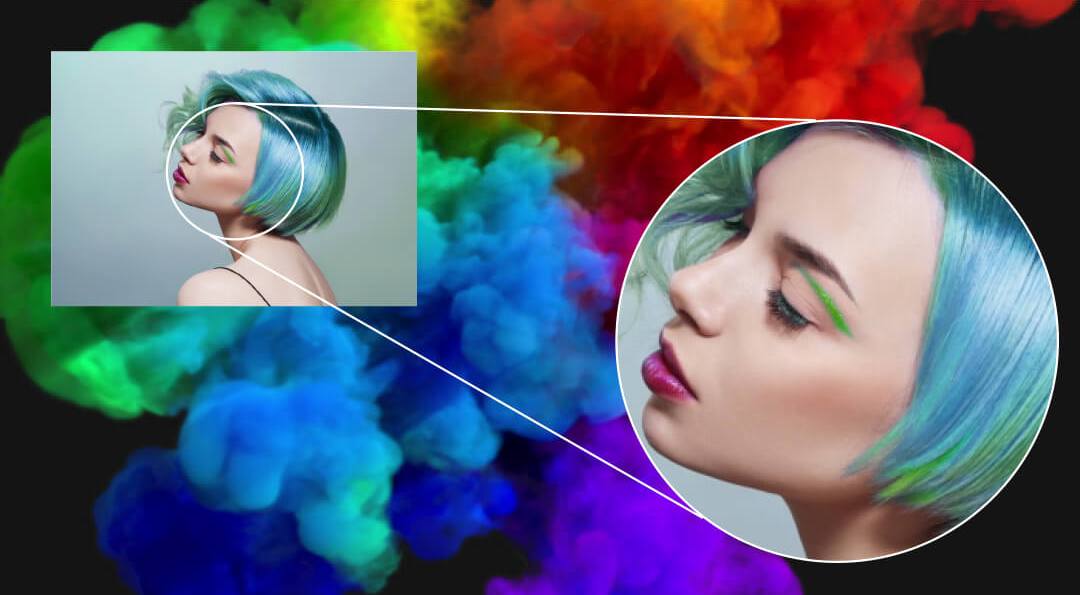 Superb image quality.
Print with 600 x 600 dpi resolution for the accurate reproduction of fine lines, sharp text, and gradients. Water-resistant inks deliver color consistency and stability that meet the expectations of the production market. These inks have a wider color gamut and superior color development compared to oil-based inks.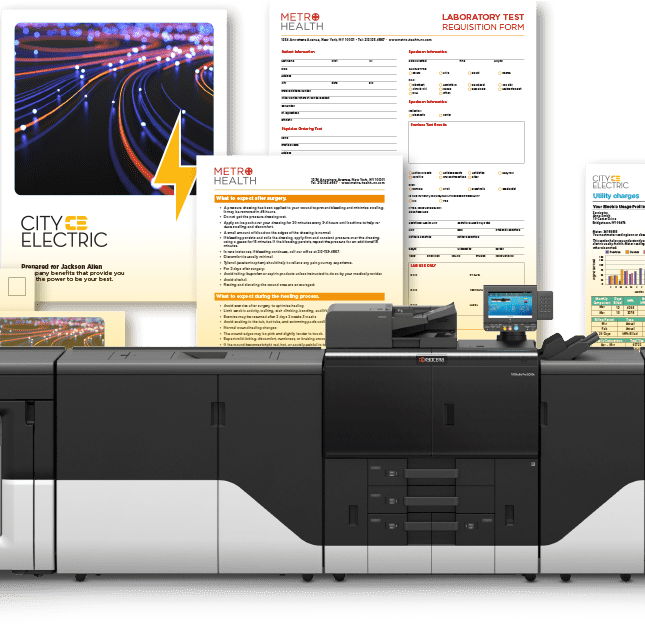 A wide range of media handling.
Grow your business with the capability to print direct mail and catalogs on a variety of standard paper sizes up to 13" x 19.2" and weights up to 360 gsm. For applications that require longer sheets up to 48", there's an Oversize Media Tray. Inline finishing options enable end-to-end production and an embedded paper catalog helps to deliver repeatable results.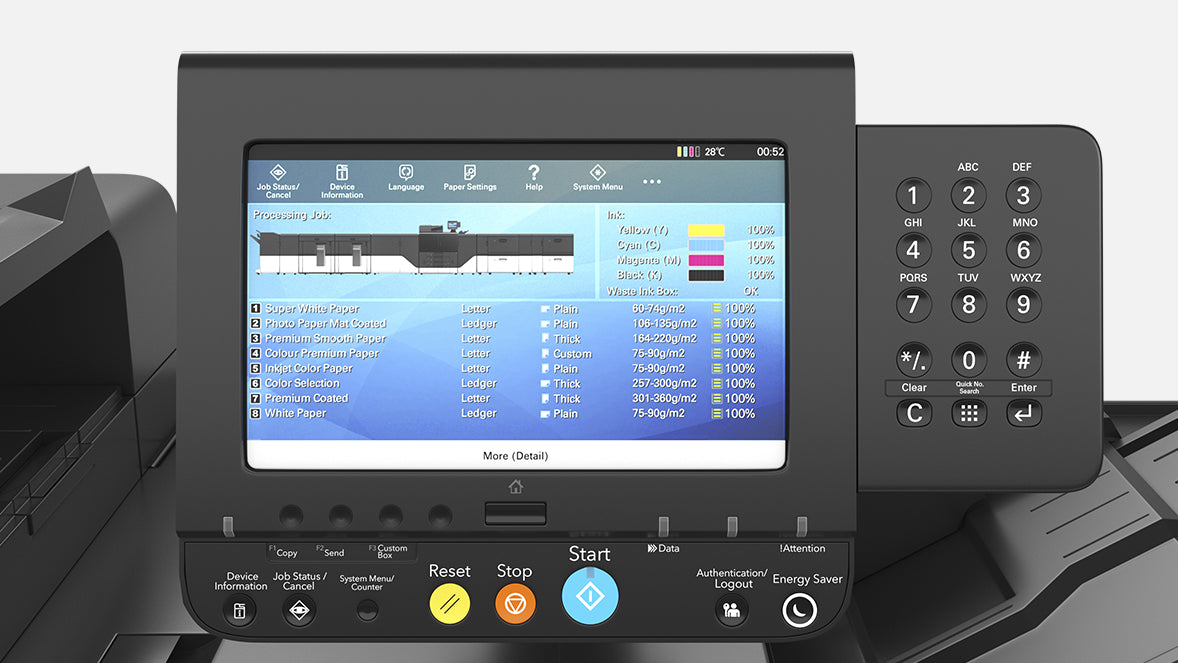 Precision of front-to-back registration.
Confidently produce duplex direct mail and statements for the most demanding clients. The TASKalfa Pro 15000c features built-in technologies that automatically sense paper position, and timing adjustments are made in real-time. Contact Image Sensors (CIS) ensure accurate registration without moving any parts.
Main Specifications
General Specifications

General type
COLOR PRODUCTION INKJET MFP (up to 13" x 19")

Engine speed
146 ppm b&W / 146 ppm color

Warm-up time
120 sec. or less

Power consumption
Printing/Copying: 650W, Ready: 125W, Sleep mode: less than 15.0W
Paper Handling

Input capacity
Dual 500 sheet trays, Dual 1,500 sheet trays, 150 sheet MPT, auto selection / switching

Duplex unit
Standard stackless duplex supports (5.5" x 8.5") to 12" x 18", (52 - 360gsm)

Document processor
Dual Scan Document Processor: 220 ipm duplex / 120 ipm simplex

Max. input capacity with options
14,310 Sheets

Max. output capacity
Up to 14,310 sheets
Print

Processor
QorIQ T1042 (Quad Core) / 1.2GHz
Copy

Max. original size
12" x 18"

Zoom range
25 - 400% in 1% Step Increments

Continuous copy
1-9,999

Preset magnification ratios
Full Size, 4 Reduction, 4 Enlargement Preset Ratios

Digital copy features
Auto Magnification, Auto Paper Select, Auto Start, Auto Drawer Change, Interrupt Copy, Positive / Negative Reverse, Mirror Image, Rotate Copy, Border Erase, Split Copy, Electronic Sort, Margin Shift, Page Number, Form Overlay, XY Zoom, Prevent Bleed Through, Text Stamp, Bates Stamp, Blank Page Skip
Scan

Scan functionalities
Scan to Folder (SMB), Scan to Email, Scan to FTP, Scan to FTP over SSL, Scan to USB, WSD Scan, TWAIN Scan

Scan speed
Up to 120 ipm simplex / 220 ipm duplex

Scan resolution
600 dpi, 400 dpi, 300 dpi, 200 dpi, 200 x 100 dpi, 200 x 400 dpi

Max. scan size
12" x 18"

File type
TIFF (MMR Compression), PDF (MMR Compression), PDF (High Compression), OpenXPS, XPS, JPEG